SASPEN News
Abstract
We are continuing our 30-year celebrations with a trip down memory lane. Keep an eye out on the SASPEN social media platforms for these interesting snippets from the past. SASPEN is also excited to announce that we will bring the 30-year celebrations to the CCSSA/SASPEN congress with a talk by Prof D Labadarios focusing on three decades of clinical nutrition in South Africa.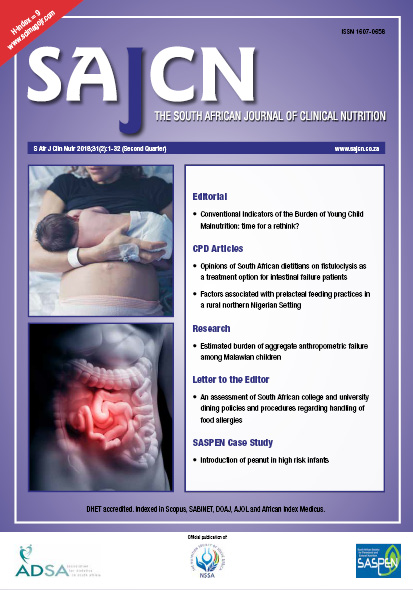 How to Cite
Office, E. (2018). SASPEN News. South African Journal of Clinical Nutrition, 31(2), 30. Retrieved from http://sajcn.co.za/index.php/SAJCN/article/view/1337
Material submitted for publication in the South African Journal of Clinical Nutrition (SAJCN) is accepted provided it has not been published elsewhere. Copyright forms will be sent with acknowledgement of receipt and the SAJCN reserves copyright of the material published.
The SAJCN does not hold itself responsible for statements made by the authors.