Food and nutrition labelling as a nutrition education tool: understanding, perspectives and practices of South African dietitians – reading without comprehension (understanding)
IV van Heerden

C Muller

HC Schönfeldt
Abstract
The Global Burden of Disease Study group recently stated that poor-quality diets are now the leading cause of disease worldwide.1 Consumer education by means of food product labelling can guide the consumer decision-making process, encourage consumers to make informed healthier food choices, and thus help to alleviate the burden of disease. Food labelling can also assist producers to promote their products based on the nutritional benefits that they offer. However, consumers' understanding of labelling and what this means to them may hinder the good intentions of accurately crafted labels. A label is a producer's main form of communication with consumers and can sway a consumer to either consume or reject a food product....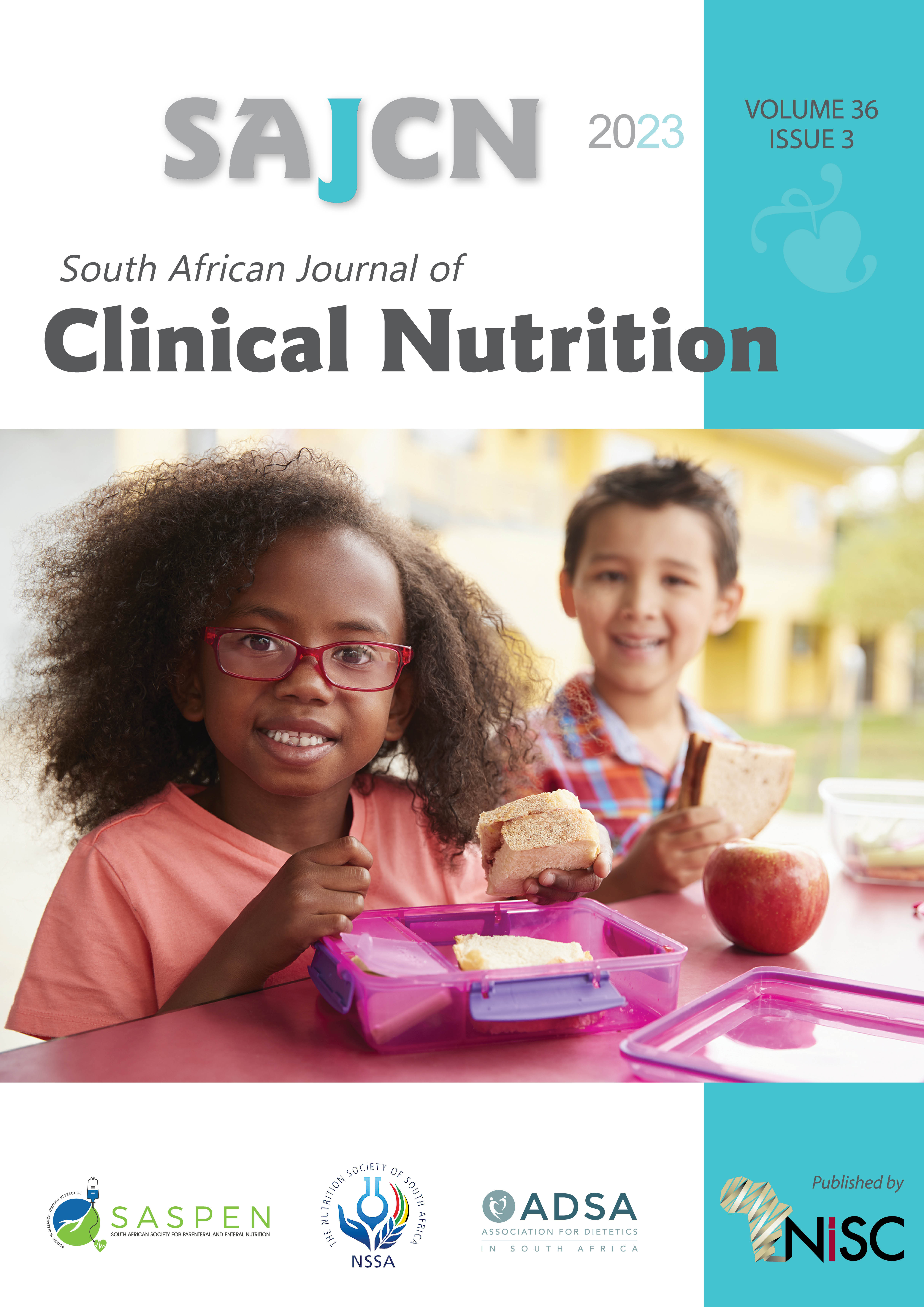 How to Cite
van Heerden, I., Muller, C., & Schönfeldt, H. (2023). Food and nutrition labelling as a nutrition education tool: understanding, perspectives and practices of South African dietitians – reading without comprehension (understanding). South African Journal of Clinical Nutrition, 36(3), i-ii. Retrieved from http://sajcn.co.za/index.php/SAJCN/article/view/1668
Material submitted for publication in the South African Journal of Clinical Nutrition (SAJCN) is accepted provided it has not been published elsewhere. Copyright forms will be sent with acknowledgement of receipt and the SAJCN reserves copyright of the material published.
The SAJCN does not hold itself responsible for statements made by the authors.